The Spire Catering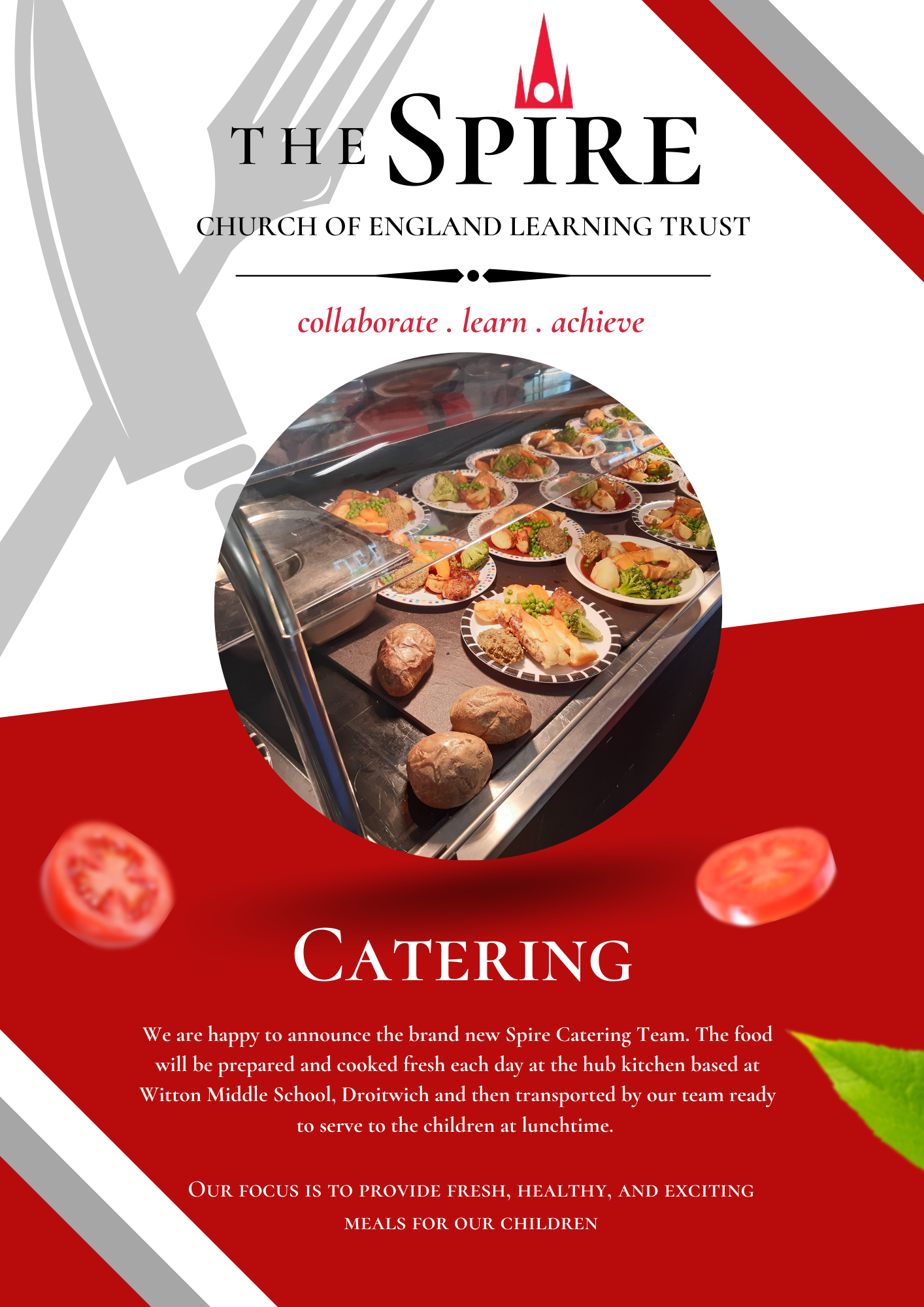 We are happy to announce that the catering will be provided in-house by our Spire Catering Team. The food will be prepared and cooked fresh each day at the hub kitchen based at Witton Middle School, Droitwich and then transported ready to serve to the children at lunchtime.
Our focus is to provide fresh, healthy, and exciting meals for our children, bringing school lunchtimes alive through a fresh and innovative service that is tailored to the needs of our customers. We use quality ingredients from reliable sources, using local suppliers for our fresh meat, fruit, and vegetables.
As well as promoting a well-balanced diet and healthy lifestyle choices we will be encouraging the children to try new things and have fun with food! From homemade favourites to something exotic! There will be something for everyone!
Our chefs are not just talented, they are passionate about food and each one relishes the chance to create a delicious recipe. With the combined creative skills of our chefs, not only can we guarantee delicious, seasonal menus that give students a tasty meal full of essential nutrients, but at exceptional value too.